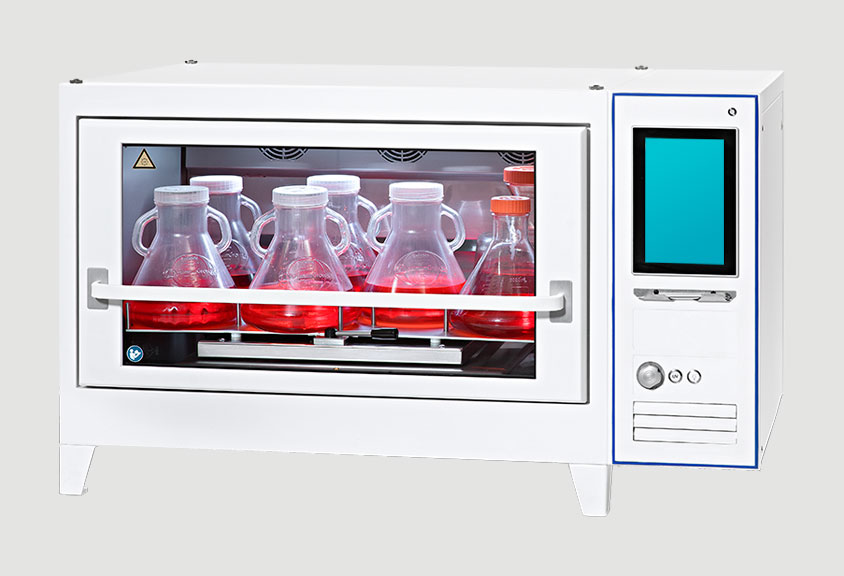 Computing Unit and HMI for Jogging Machine
So-called jogging tables or jogging machines are used for cultivating cell cultures in the lab, in research or in production. Under precisely defined ambient conditions like temperature and humidity, these machines agitate the cultures at a specific frequency and amplitude. Since the cell cultures are cultivated over time periods of several days or weeks, machine reliability is absolutely critical. The control unit by Kontron Electronics acts as the regulating device for this type of lab equipment. A custom swing-arm touch monitor serves as the interface between user and machine.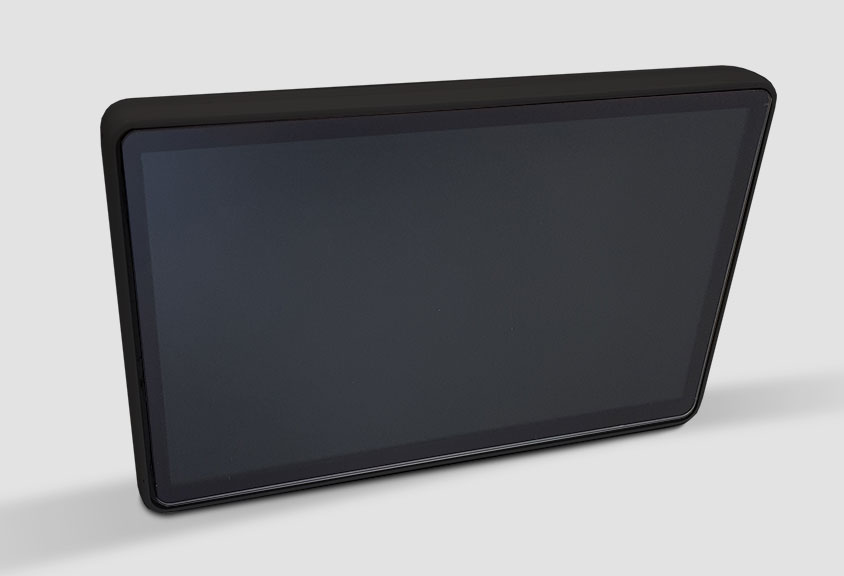 HMI for Laboratory Logistics
Efficient workflows are exceedingly important in industrial laboratories. The diagnostic devices have to examine thousands of samples every day, and often a single sample must pass through a series of different lab stations. Efficiency can be increased by an intralogistics system combining various diagnostics devices as well as loading and/or packing systems. Kontron Electronics has developed and produced a project-specific touch monitor for a lab receiving and unloading system. The system receives the samples destined for various lab devices and returns them to the logistics system after analysis. One of the chief requirements was hygienic design, easy to clean and free of dirt-collecting edges.