KONTRON ODM/EMS ALLIANCE GROWS FURTHER AND EXPANDS SERVICE PORTFOLIO
Effective immediately, production at Kontron Europe GmbH in Augsburg opens assembly, systems integration and avionics services to third parties.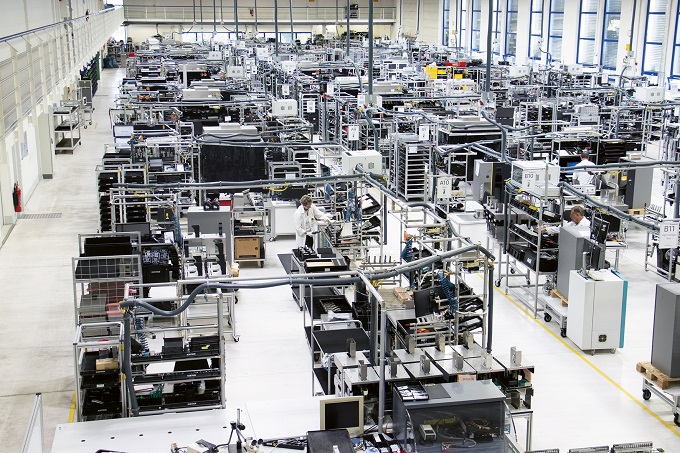 Ismaning, July 05, 2022 – Kontron, a leading global provider of IoT / embedded computing technology (ECT), is announcing that Kontron Europe GmbH will now assume end-to-end third-party manufacturing services for industrial PCs, HMIs, high-grade electronic systems and devices as well as avionic maintenance services.
The various medium-scale electronics services companies of Kontron AG are united under the Kontron ODM/EMS Alliance umbrella. They have decades of experience involving the entire manufacturing chain and in a wide range of engineering and assembly services.
Kontron Europe previously provided high-level assembly services exclusively for proprietary Kontron AG company products. Now, the company is opening its production capacities to third parties. Kontron Europe is particularly noted for the assembly of industrial PCs, HMIs and complex electronic systems and devices. In addition to systems assembly proper, the portfolio includes services such as test equipment construction for a wide range of testing and validation procedures. A proprietary MES system permits paperless, data-driven production planning and control as well as full documentation and replicability of all process steps. Walter Gruber, Director, Production & Logistics, explains that "our end-to-end, MES-driven and automated processes guarantee our customers maximum quality, flexibility and security. In our pursuit of quality, we also rely on our own AI-based optical quality monitoring system."
The production facility in Augsburg takes pride in its competent and experienced staff and its expertise as a certified avionics maintenance provider. In a work environment subject to strict security and access restrictions, the avionics sector places the very highest demands on the employees.
"We are pleased to announce that these assembly, system integration and avionics services "Made in Germany" now strengthen the Alliance portfolio. We are also certain that our clients will profit from Kontron Europe's innovative AI-based quality assurance system ", says Jochen Gimple, Executive Vice President ODM/EMS.
Media Contact
Global
Eleonore Arlart
Kontron Europe GmbH
Tel: +49 (0) 821 4086-274
eleonore.arlart@kontron.com