System on Module SL i.MX6 UL NOW AVAILABLE WITH CODESYS® SOFTPLC
Custom IoT solutions for industrial PLC applications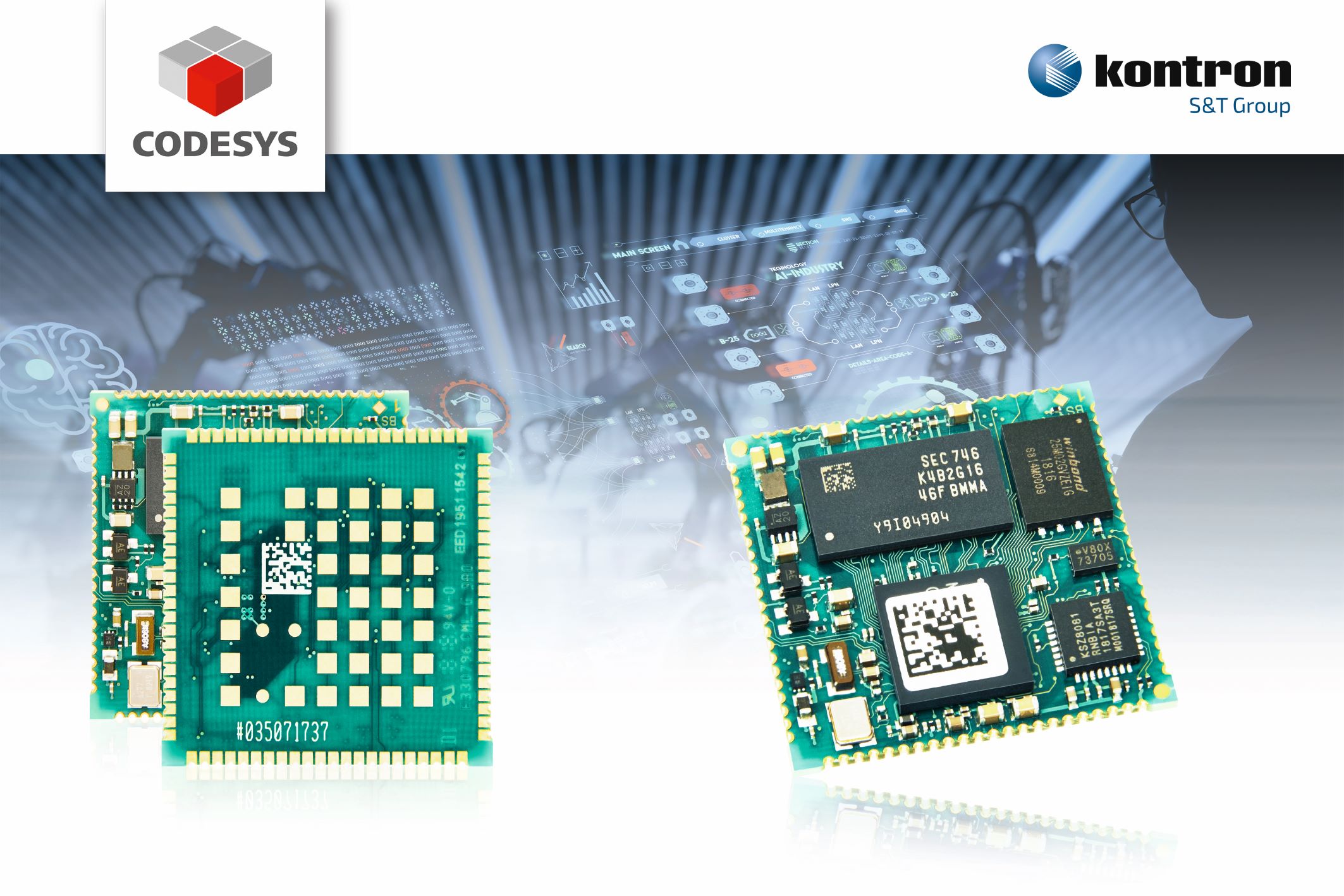 Ismaning, Germany May 18, 2022 – Kontron, a global leader in IoT and embedded computing technology (ECT), has now expanded its system-on-module SL i.MX6 UL to include the leading manufacturer-independent IEC-61131-3 automation software CODESYS® for project management in industrial control systems. The modern, hardware-independent development interface permits fast and easy handling of complex control assignments.
The powerful SoM SL i.MX6 UL, a full-scale industry computer with a compact footprint of just 25x25mm, is an ideal basis for custom board and system development. On a single board, the SoM combines a high-performance NXP i.MX6 UltraLight 1x Arm® Cortex®-A7 @528 MHz microprocessor, Flash and RAM as well as power supply. The compact module is an efficient computing core for customer-specific solutions.
The programming tool is predestined for application development in industrial automation. The low-cost CODESYS® license offers the user access to the full range of PLC functionalities on the Linux platform, including validated field bus protocols. This significantly reduces development effort and risk and shortens time to market. A short boot interval ensures rapid availability, and real-time behavior has been optimized once again to further boost the performance of the CODESYS® application. Users thus benefit from shorter cycle times and faster, more reliable reactivity of the controls. The combination of the SL i.MX6 UL and CODESYS® SoftPLC is the ideal solution for the special challenges posed by customer-specific applications, but also in situations where processes must be adapted continually, and where individual hardware items must be able to perform with varying functional scope. The SoM i.MX6 UL is available with CODESYS® SoftPLC from today.
Media Contacts
Global
Eleonore Arlart
Kontron Europe GmbH
Tel: +49 (0) 821 4086-274
eleonore.arlart@kontron.com